PRESIDENT'S MESSAGE
From "Japan" as Island Nation to "Japan" as Maritime Nation
Medieval European maritime nations started sailing far across the sea for their adventure voyages from the Mediterranean coast, seeking a further new and unknown world. They then brought back a great deal of discovery and a variety of information to their country, making significant contribution to breakthroughs of humanity.
Then finally reached to the island nation "Japan" in the Far East, brought new cultures and information with a feeling of astonishing surprise and admiration to our ancestors. As they knew further, the surprise changed to fear, and our ancestors chosen to close the nation off firmly from the outside except for certain countries leading to national isolation.
During the isolation, our ancestors continued developing our culture unique to the island nation but, as a result, were left behind far away by the world civilization, interfered strongly by powerful countries including the United States, and forced to open the country with an unequal treaty.
Patriots anxious about Japan's future decided to put away the Japanese history and traditions to break the status quo, chose to open the country, and positively learned knowledge, information and technologies in various fields from the developed countries. They then worked toward fortifying the country and strengthening the military in rivalry with the powerful countries, leading Japan to the only country in Asia experiencing industrial revolution, which would build the foundation for the present Japanese industry, and exponential progress catching up with the powerful countries.
This revolutionary restoration, however, made the Japanese confident and conceited, which resulted in acceleration towards reliance on the army. Even now, after approximately 70 years since the world war, the island nation "Japan" still almost loses its confidence at every occasion owing to the pain of old wound, and tends to shut itself away. Now is the time to getting out of the island nation mentality to overcome the past and contribute to the world as a maritime nation "Japan". We should learn from past experience including misfortune of our predecessors and regain well-balanced confidence as Japanese.
"Yamato sprit, fly high ahead to the world!"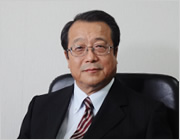 Masami ENDO, President
PROFILE
CompanyName

Hino Engineering ,Inc.

HEAD OFFICE ADDRESS

60-7, Takakura-cho, Hachioji-shi, Tokyo 192-0033 Japan
TEL. +81-42-656-1161
FAX. +81-42-656-5801


CAPITAL STOCK

¥70 million

ESTABILISHED

January 23, 1978

REPRESENTATIVE

Masami ENDO, President

PLANT SCALE

Address: 60-7, Takakura-cho, Hachioji-shi, Tokyo 192-0033 Japan
Site Area: 476 ㎡, Building Floor Space: 869.47 ㎡

OFFICE
COMPANY HISTORY
1963

Hino Electric was founded as a subcontract factory of Fuji Electric Manufacturing (present name: Fuji Electric Systems).

1978

Hino Engineering was founded focusing on design and development.

1995

Started selling NEC 98 series compatible FA computers "MultiFlex"; Advanced into FA computer industry

2000

Started selling DOS/V compatible panel computers ; Switched to DOS/V compatible devices

2003

Developed "CABG Treatment Control System" with Nihon University and University of Tsukuba as an industry-academia-government project
Designated as business receiving subsidies for developing new products/technologies of Tokyo

2004

Acquired ISO 9001

2008

Set up Suwa Office
Worked on manufacture and assembly of precision machined parts

2009

Established "SUN FIELD VIETNAM CO., LTD." in Ho Chi Minh City, Vietnam
Started operation of a plant for manufacture of plastic molded parts, board mounting lines and assembly
Established procurement route in Taiwan
Set up Chubu Office

2010

Established "日野工程科技股份有限公司" in Taiwan

2012

Started KES activities

2013

Acquired KES Environmental Management System Standard

2015

New plant in Vietnam was launched

2016

Opened Sales&Technology Center

2018

Due to expanding business, Sales & Technology Center moved and renamed Hino Technical Center
Sun Field Vietnam Danang Technical Center opened
Due to expanding business, Chubu Office renamed Chubu Branch
Start of construction on Sun Field Vietnam extension
Company Brochure(PDF)